On the 30th of October 2021, join or participate in the parade as it comes back to Main Street. Be among thousands who are entertained by the array of costumes, floats, and performances. The parade has something for everyone of all ages. Hosted by the Rotary Club of Mays Landing-Egg Harbor City.
WE. ARE. BACK.
Please be advised Main Street is closed off beginning 5 pm to 9 pm.
All participants meet at the INTEX Millwork Solutions Parking Lot at 45 Mill Street Mays Landing, NJ 08330. Vehicles pulling floats are to line up on Old Harding Highway next to the facility.  The parade commences at 6:30 pm promptly. Floats must arrive at 5:30 pm. The judging is at 6 pm. Traffic becomes extremely heavy. Allow for extra time for arrival. 1st, 2nd, and 3rd place trophies will be awarded at the end of the parade at Shaner School. Free refreshments will be supplied.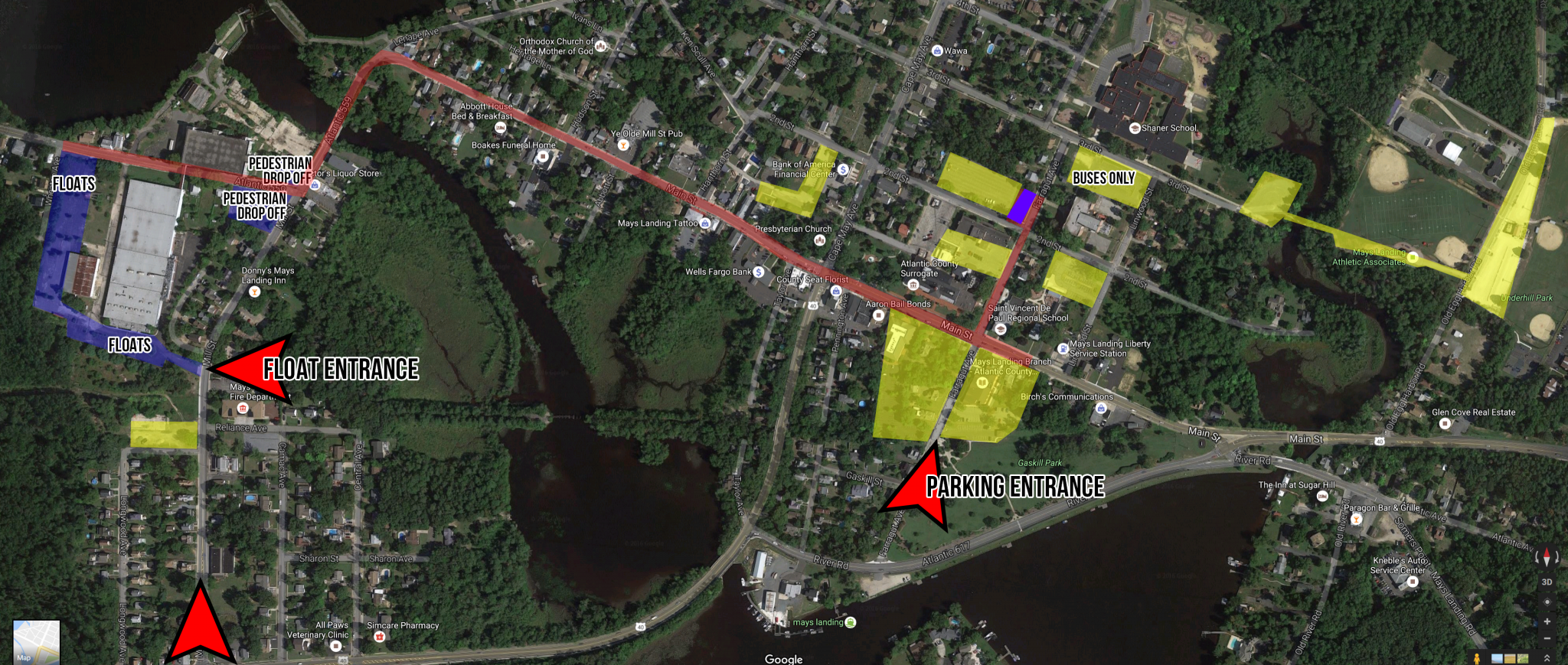 Thank you for your understanding and cooperation, any questions please call 609-625-3286, and please sign up for your costume, organization, individual float, or dance routine today!
Thanks,
Mays Landing Halloween Parade Committee