Dear Float Attendees/Attendees,
Please be advised Route 50 between 2nd street and 13th street is closed off beginning 5 pm to 9 pm.
To access the parade route and lot location for all floats and parade participants while facing the correct direction for the parade, please use Route 322 (Black Horse Pike) and exit off-ramp Route 50 toward Mays Landing. Drive approximately 1 mile down Route 50 to arrive at the V F W Post No 220. The parking lot of the V F W will be used for set-up and arrangement of parade line-up.
V F W Post No 220 location is 1209 NJ-50, Mays Landing, NJ 08330.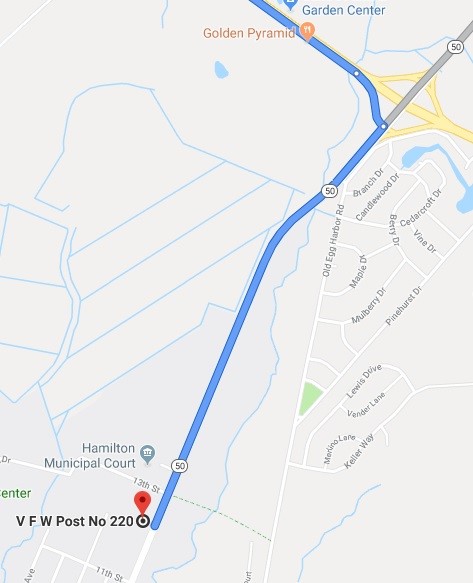 Thank you for your understanding and cooperation, any questions please call 609-625-3286 and please sign up your costume, organization, float or dance routine today!
Thanks,
Mays Landing Halloween Parade Committee